General information
Super Skills are powerful new abilities that have become available to all players after obtaining their first profession. For the first time, unique skills and spells can be enhanced with Fletta points, and various effects can be upgraded with special stones for super skills.
It's time to reach a new level of strength and power in Azmar!

Each class now has 12 super-skills available. However, only 6 will be able to learn at the same time: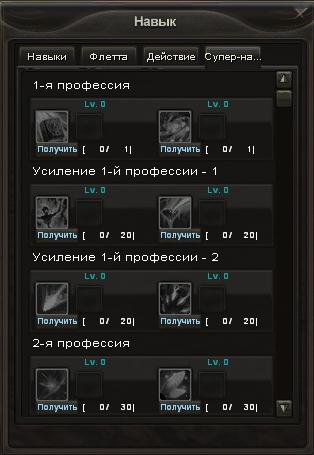 After obtaining a profession and at each of its reinforcements, you will get the opportunity to choose one of the two available super-skills.
In order to learn a super skill, it is necessary to "pour into it" a certain amount of flat points. By clicking "get" under the skill icon and entering the required number of fletta points, the skill will become available.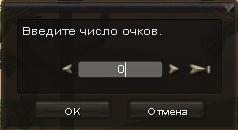 A further increase in the level of the super skill is made with the help of "enchantment". At this stage, you can invest as many flat points as you wish in leveling the skill.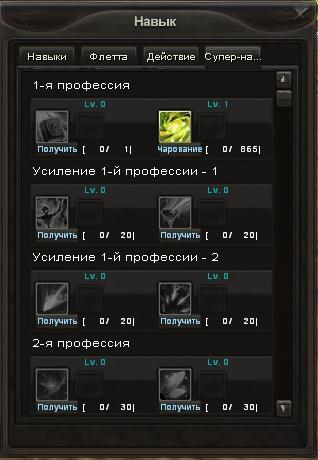 The number of fletta points that will be required to increase the level of super skills:
1 prof .
1 gain 1 Prof.
2 reinforcement of 1 Prof.
2 Prof.
1 gain 2 Prof.
2 gain 2 Prof.
Level 1
1
20
30
30
40
50
Level 2
865
865
865
865
865
865
Level 3
5530
5530
5530
5530
5530
5530
Level 4
7350
7350
7350
7350
7350
7350
Level 5
8650
8650
8650
8650
8650
8650
Each skill can be improved with the help of super skill stones.
There are three types of skills:
Passive skills
Buffs (gains)
active (attacking) skill
There are stones for each skill type. You can set the desired super skill stone to the appropriate skill from any mentor.