The key to the Catacombs of Nava
If you want to get Legendary Weapons and other treasures from the dark catacombs, you will have to try and overcome many obstacles.
To go to conquer the dungeon, you must provide the Key to the Catacombs of Nava to the keeper of the dungeon named Garcia.
The key to the Catacombs of Nava can be made by Najarop, a dealer in materials from Karanin Castle. In addition to The Key to the Catacombs it will help you create other useful items, including Shiny Stones of Ancient Knowledge (to add additional characteristics to legendary weapons) and even Excellent Stones of the Wise!
You can learn more about the craft of Najarop and the necessary materials from the table below. Many of them will be useful to you in the future for the manufacture of new equipment and powerful weapons.
Item
Required
Quantity
Orichalcum bar
Copper ore
5 pcs.
Adamantine essence
Adamantine ore
1 pc.
Orichalcum bar
1 pc.
The Shining Adamant
Magic crystal
1 pc.
Orichalcum bar
1 pc.
Adamantine essence
1 pc.
Excellent stone of the wise
Stone of ancient knowledge
5 pcs.
Stone of the Wise
20 pcs.
Shiny stone of ancient knowledge
Stone of ancient knowledge
100 pcs.
The key to the catacombs of Nava
A piece of metal from the Alazmo mine
1 pc.
A fragment of a Navskaya combat rat toy
1 pc.
The forked key of the Lord of Assassins
1 pc.
Fragments of the key are scattered all over the desert, and you will have to show a fair amount of patience and courage to put them together.
The first of the fragments, A fragment of a toy of a Giant combat rat , can be obtained by hunting the treacherous inhabitants of the desert — Combat Rats! They are found in the south and in the center of Eristum.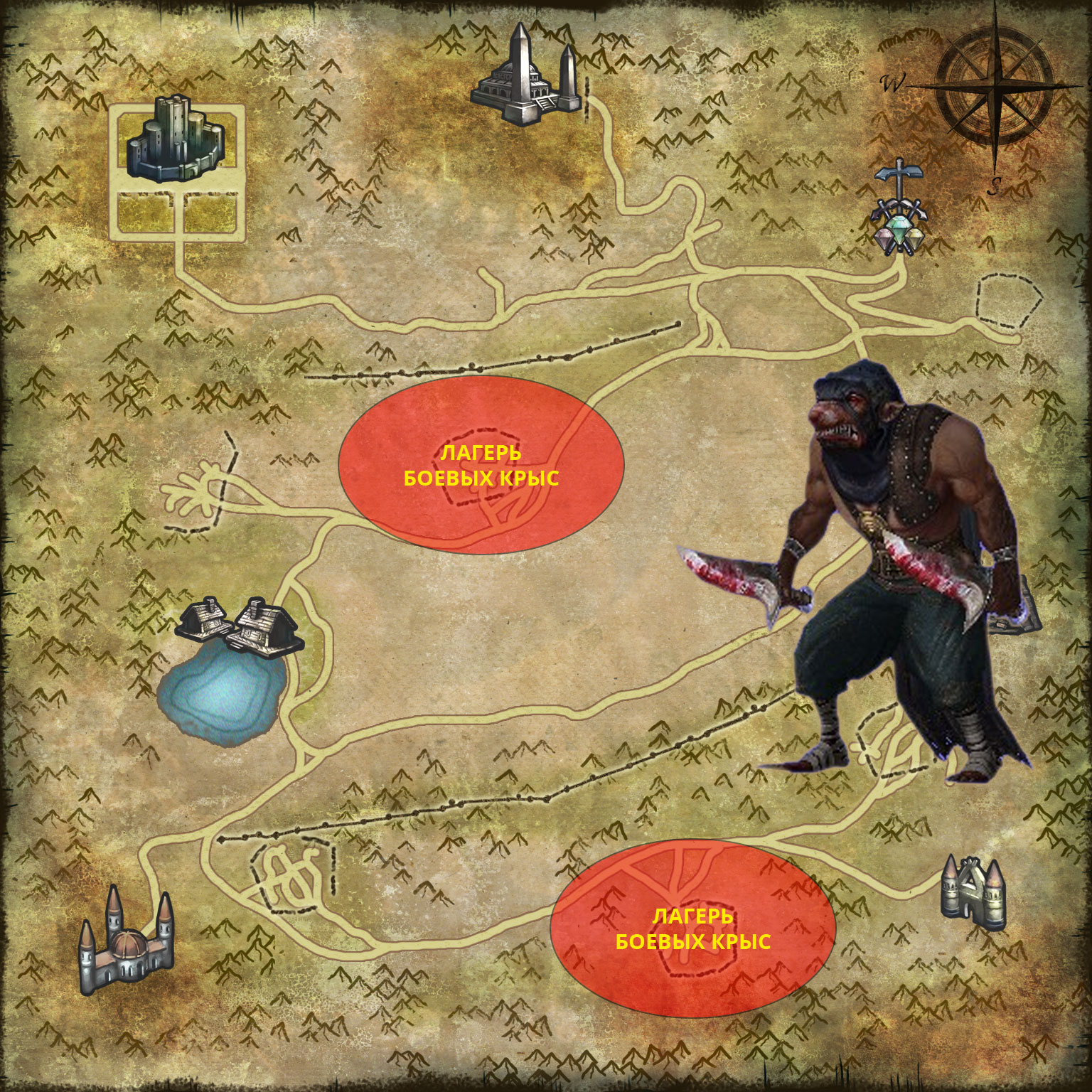 Next, your way lies to the camp of deadly assassins. You have to fight with the * Lord of Assassins * to get the second fragment of the key.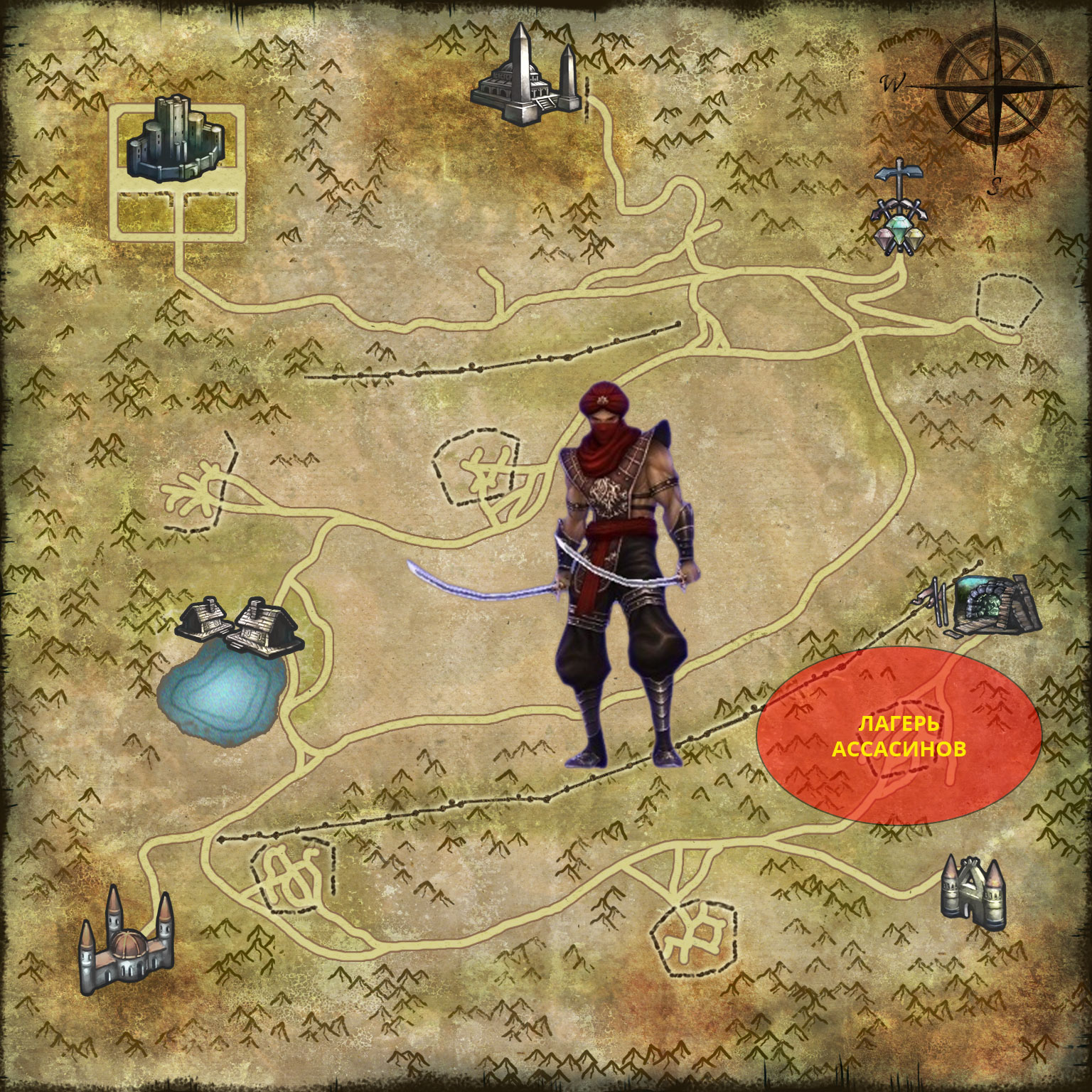 Finally, it's time to get the last fragment. It will be more difficult to get it than the previous two. In the north, in the Ancient Ruins of Eristum, an evil Manticore lives surrounded by his assistants. In addition to the last part of the key, as a loot you can get Vrok Extract and even A mighty weapon ! But defeating Manticore is incredibly difficult! You will need the help of friends to overcome it!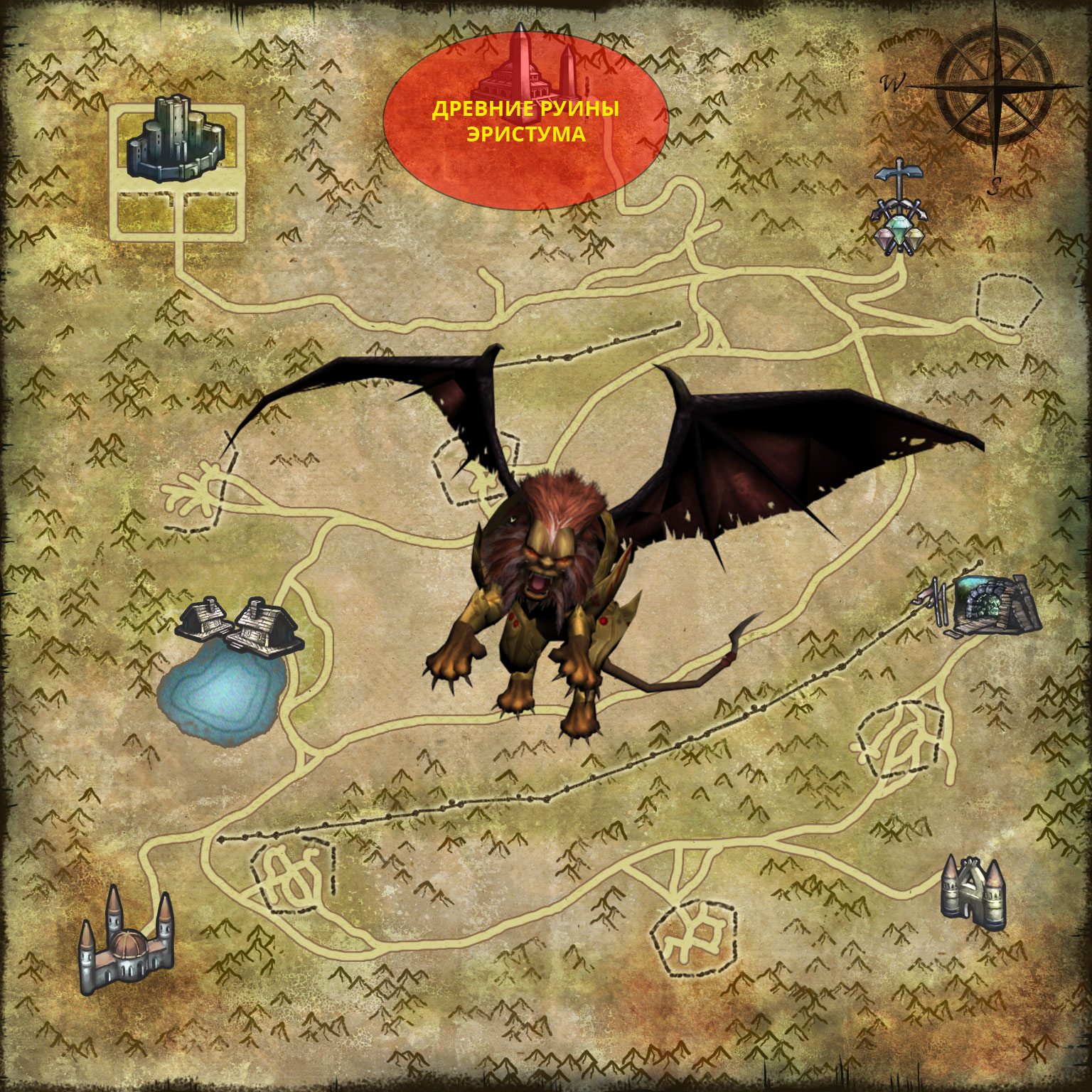 However, even if you are defeated fighting Manticore, you can always try to get the last part of the key while mining ore in the Abandoned Alazmo Mine.**
Also, a ready-made key can be purchased from coalition dealer Donnie Stark, in Berneo.
Having collected all three fragments of the key together, take them to Najarop — a dealer in materials from Karanin Castle . Now you are ready to go on a treasure hunt in the Catacombs of Nava!