Gacha vending machines
What are gacha machines and how to use them? In order to see them, you either need to press the "/" key or activate the Gacha Coin by pressing the right mouse button.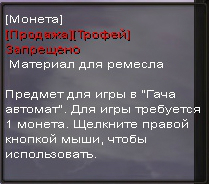 A special tab opens where you can see these machines, 4 per tab. At the moment there are 4 tabs available with machines for 1 coin, for 2 coins, 4 coins and for 6 coins. The more expensive the participation, the more valuable the prizes.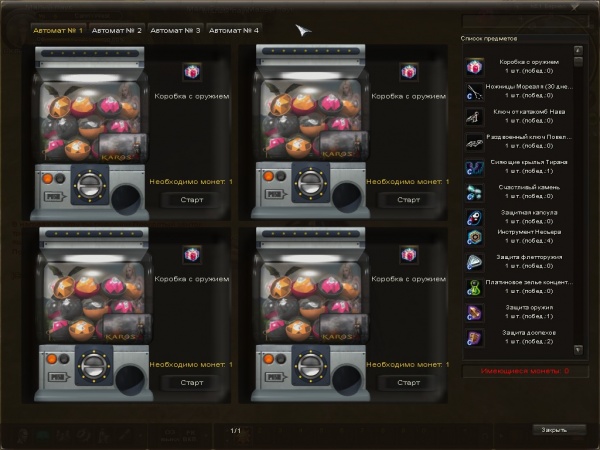 The screen displays the number of coins you have in your inventory. To participate, just click the start button on one of the machines. The winnings are automatically transferred to your inventory.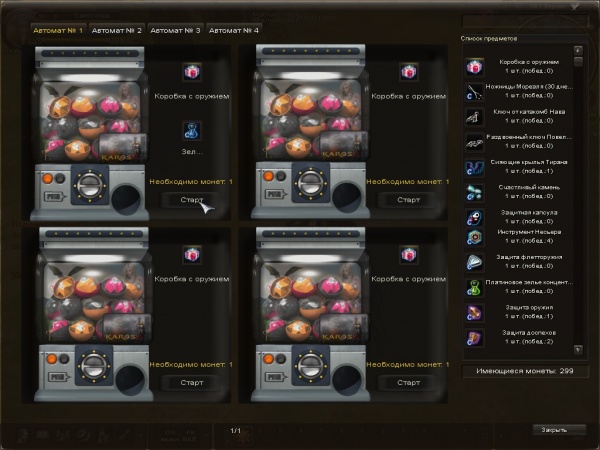 If you don't have room in your inventory, you'll have to empty your backpack before trying.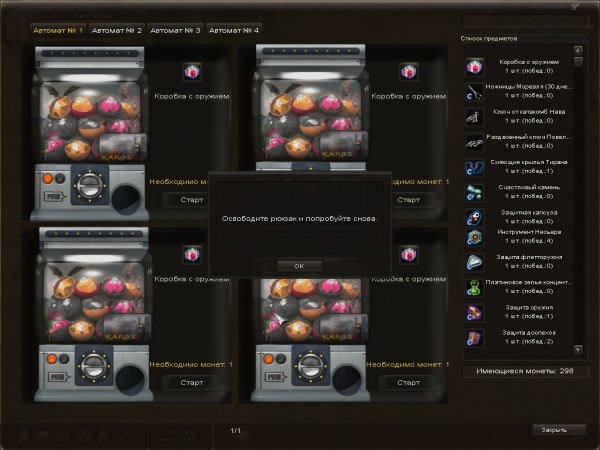 When you win one of the valuable goods, an announcement is made to the whole world. Hooray, congratulations! Salute!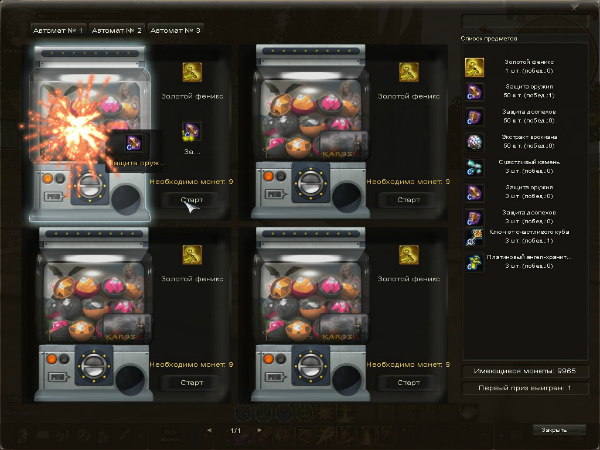 The information window on the right displays the statistics of the machine you have selected. The bottom shows how many times the grand prize was won in total, and the number of wins of this prize is reflected next to each item. If all prizes from the slot machine are redeemed, it will be marked accordingly.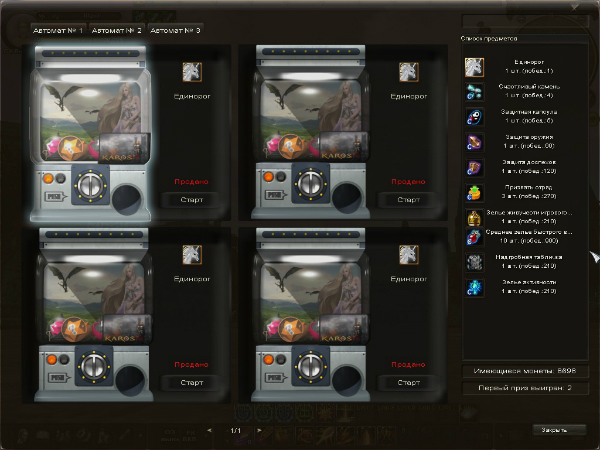 After all the machines are redeemed and you can see the inscription.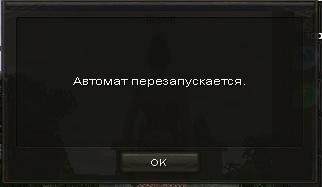 This means that the machines are about to start up again with a full complement. In the slot machines you can win many valuable prizes, their composition is constantly changing. The current content of the gacha machines can be found from the news on the official website of the game!