Combat system
All players of level 36 and above can kill and be killed by other players. When your character reaches level 36, the PK (Player Killer) button is activated in the interface menu. By switching to PK mode, you can select other players as a target; and by disabling it, you will not be able to accidentally get involved in a fight. However, a disabled button still won't save you from other players who want to kill you.

Killing players in Karos affects your character's Morale. If you kill a player, the morality scale (it is located on your character's panel) will decrease. If you are overly addicted to PK, your morale points will drop so much that you will be fined. A penalized character cannot visit shops, gets less experience, and loses things after death, in addition, any NPC guard will attack you as soon as you are in range. However, killing monsters and players with low Morale will increase your morale score, and over time the penalty will be lifted.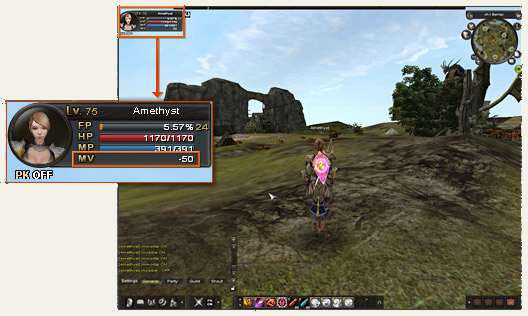 PK equipment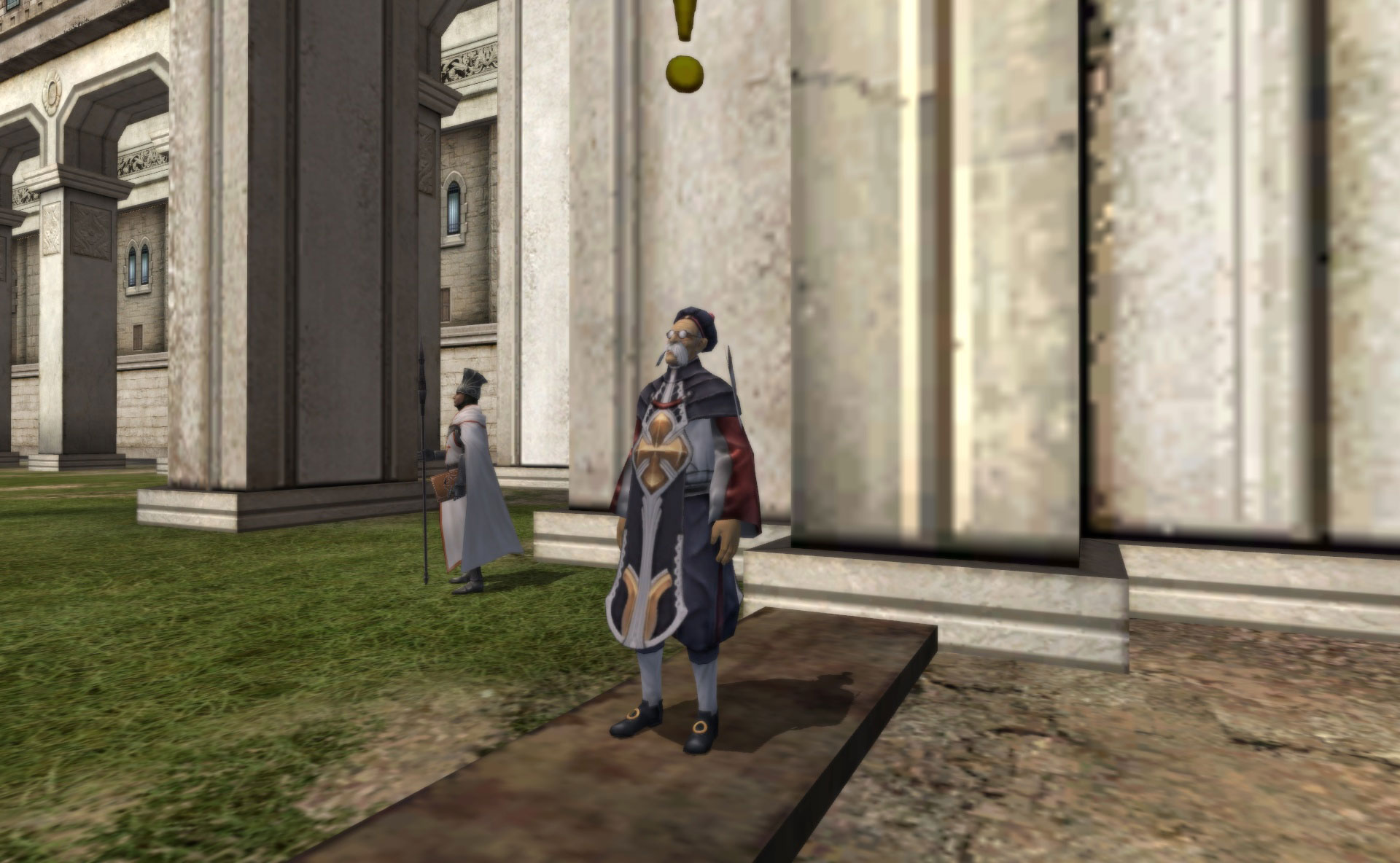 An official from Mirod Castle in Berneo will help you create the initial PK equipment of level 35.
To make PK equipment, you will need:


Vrok extract is a frequent reward from bosses, and a fletta crystal can be made from an artisan, if there is a fletta concentrate. In the future, you can improve the received equipment up to level 95.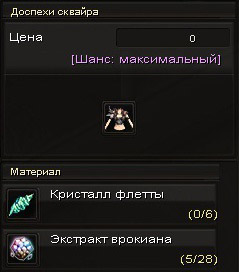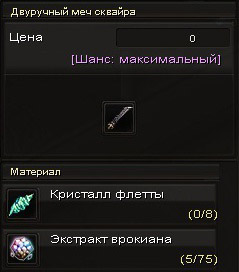 In Eristum special craftsman Phillip will upgrade PK equipment of level 75 to Conqueror level (level 95), and then to Great Conqueror!
To improve you will need:



PK Level 75 Equipment you can make from an Official in Berneo or purchase from a coalition dealer Donnie Stark for Desktop points.
For each element of armor, you may need from 810 to 1260 units. Vrok Extract and from 23 to 32 Shiny Fletta Crystals . Improving PK weapons will require even more resources — 3372 units. Vrok Extract and 56 Shiny Fletta Crystals**.
The next step will be to upgrade PK equipment to a completely new level — the Great Conqueror.
To do this, you will need:


The Essence of the Great Conqueror is a rare item that can be obtained from the Sacred Lucky Cube, when parsing Legendary Weapons, or as a reward from an additional boss in the Catacombs of Nava — Talos of the Frosty Wind.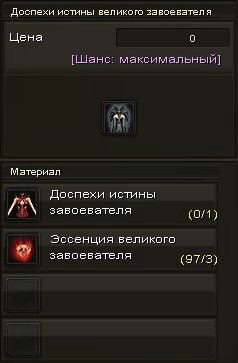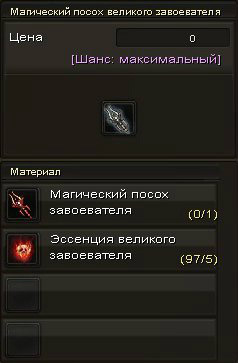 PK equipment of the great conqueror surpasses all analogues in terms of characteristics.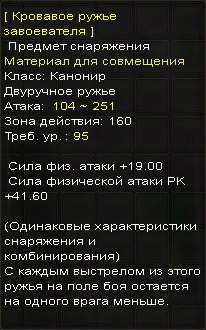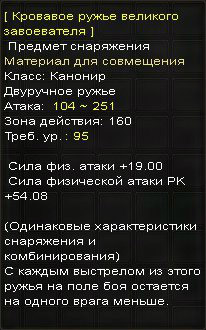 You can find out more about the necessary resources for the manufacture of PK equipment from the tables below:
RK Conqueror's equipment
Item
Material
Number
RK Conqueror's weapon
RK level 75 weapon
1
Shiny fletta crystal
56
Vrok'ian Extract
3372
RK Conqueror's cuirass
RK level 75 cuirass
1
Shiny fletta crystal
32
Vrok'ian Extract
1260
RK Greaves of the Conqueror
RK greaves of level 75
1
Shiny fletta crystal
32
Vrok'ian Extract
1260
RK Conqueror Gloves
RK Level 75 gloves
1
The brilliant crystal of fletta
23
Vrok'ian Extract
810
RK Conqueror's boots
RK Level 75 boots
1
The brilliant crystal of fletta
23
Vrok'ian Extract
810
RK Conqueror's Necklace
Aromira Imperial Necklace
1
The brilliant crystal of fletta
67
Vrok'ian Extract
4500
RK Conqueror Earrings
Imperial Earrings Aromir
1
The brilliant crystal of fletta
42
Vrok'ian Extract
3900
RK Conqueror's Ring
Aromir's Imperial Ring
1
The brilliant crystal of fletta
33
Vrok'ian Extract
3000
RK equipment of the great conqueror
Item
Material
Number
PK weapon of the great conqueror
PK weapon of the conqueror
1
Essence of the Great Conqueror
5
PK cuirass of the great Conqueror
PK cuirass of the Conqueror
1
Essence of the Great Conqueror
3
PK greaves of the great Conqueror
RK greaves of the Conqueror
1
Essence of the Great Conqueror
3
PK gloves of the great conqueror
PK gloves of the conqueror
1
Essence of the Great Conqueror
2
PK shoes of the great conqueror
PK shoes of the conqueror
1
Essence of the Great Conqueror
2
RK necklace of the great Conqueror
RK necklace of the Conqueror
1
Essence of the Great Conqueror
6
RK earrings of the great Conqueror
RK earrings of the Conqueror
1
Essence of the Great Conqueror
5
RK ring of the great Conqueror
RK ring of the Conqueror
1
Essence of the Great Conqueror
4